The jewelleries of Prism are unique designs with a perfect blend of colours and geometrical shapes made with extensive hours of designing and craftsmanship.
When it comes to the art of making jewellery, we are no ordinary goldsmiths. We do not simply make jewellery but create art that elicits a feeling of completeness and pride in the people who wear our works of art. We are artists who use gold and gems as the canvas and palette with which we make our masterpieces.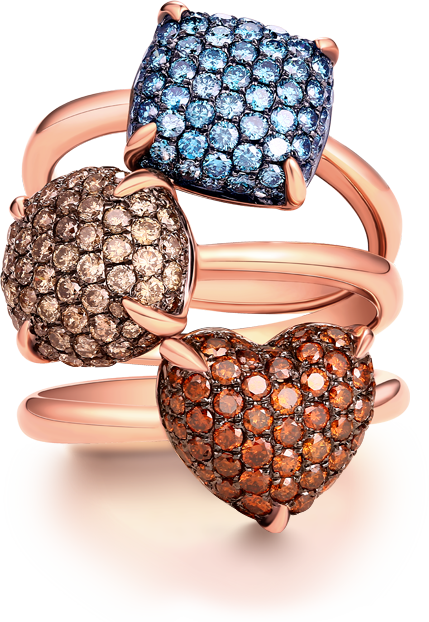 The haute couture in the field is usage of bold colours and brave combinations. We use brown and blue coloured diamonds with the right amount of other colours to make a unique designs which appreciates both geometry and art.
Our exquisite designs are inspired from many sources ranging from beautiful trees and wild animals in the nature to magnificent architectural wonders. The innovative designs that we make are truly the trendsetters in modern jewellery. Our light weight jewellery offers the best designs at the best price-point which makes it to be liked by everyone. We are one of the largest producer and manufacturer in the world of coloured diamond jewellery. Our exotic designs are made by finding the perfect diamonds and with the perfect art of craftsmanship.